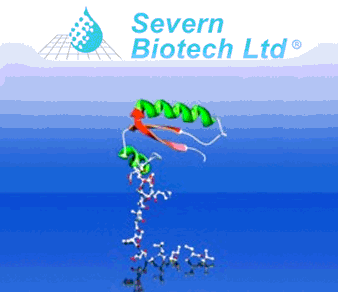 Description:
Bicarbonate buffer that is a combination of a weak acid and its conjugate salt, sodium carbonate (Na2CO3), and sodium bicarbonate (NaHCO3).

Routinely used as a diluent or dialysis buffer for proteins prior to conjugation of amine reactive tags i.e./ FITC, TRITC, Texas Red et al.

Molecular Biology reagent store at room temperature. 0.2 micron filtered. Autoclaved sterile.