SB Molecular Biology Grade Agarose Plus +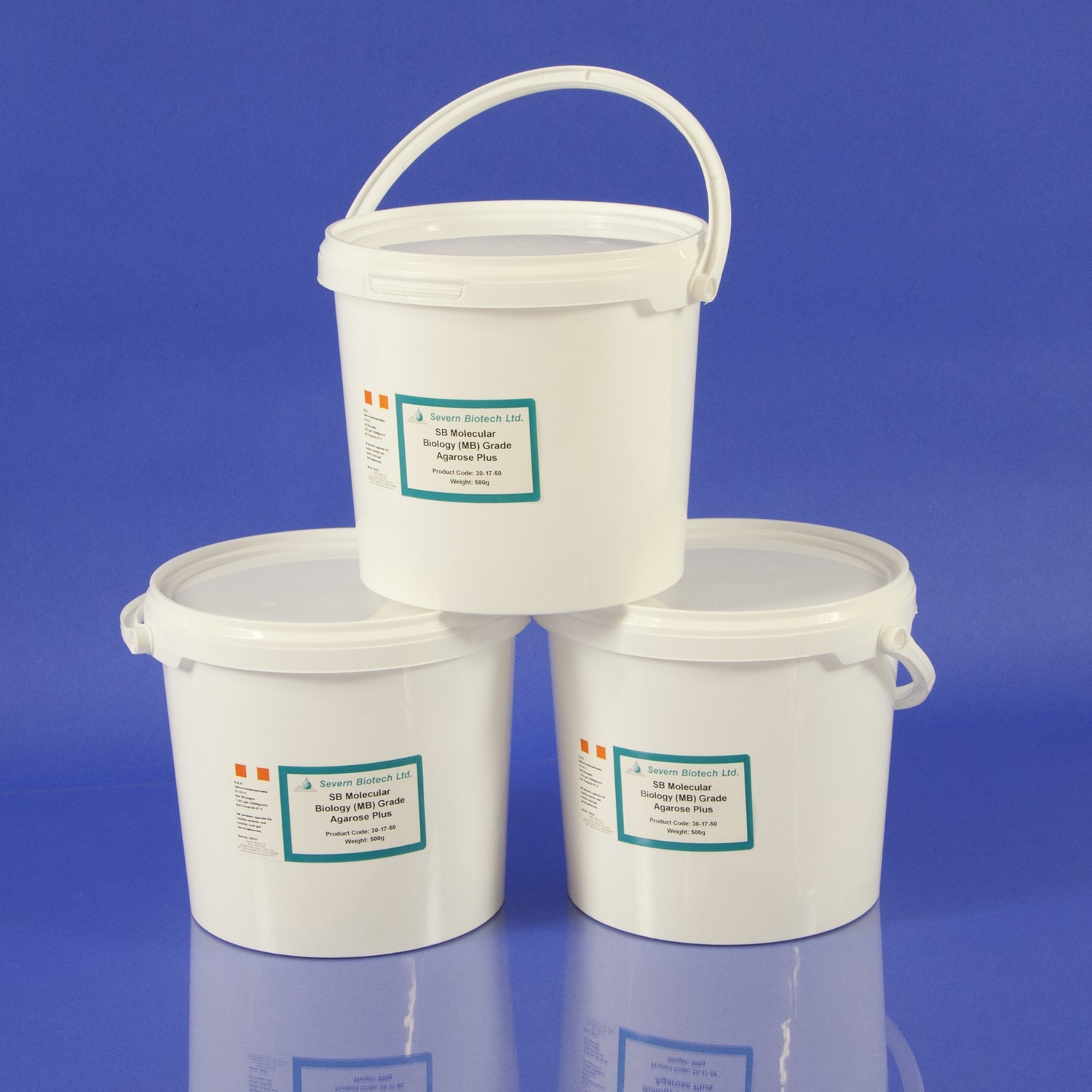 Description:
SB Molecular Biology Grade Agarose Plus +
This is a new Agarose from Severn Biotech Ltd which is ideal for use in the separation of DNA, RNA, and PCR products. Its is also used in the preparation of plasmids, screening and blotting of proteins and in cloning techniques.  This multi role product is an important new additio to Agarose electrophoresis for bio-molecule separation of both Nucleic ACids and Proteins.
Analysis
Moisture <7%,Ash=0.45%,EEO=0.05-0.13%, Sulphate =0.1%, Clarity1.5%=3,Gel strength1%>1200g/cm2 , Gelling temp 36oC +/- 1.5
Severn Molecular Biology Grade Plus + is used between concentrations of 0.75% to 2% which covers the majority of General molecular biology separation techniques.
It has easy dissolution and rapid gelling, excellent staining to give crystal clear gels of optimal band clarity & visibility, with sharp well defined resolution.
CAS 9063-31-4