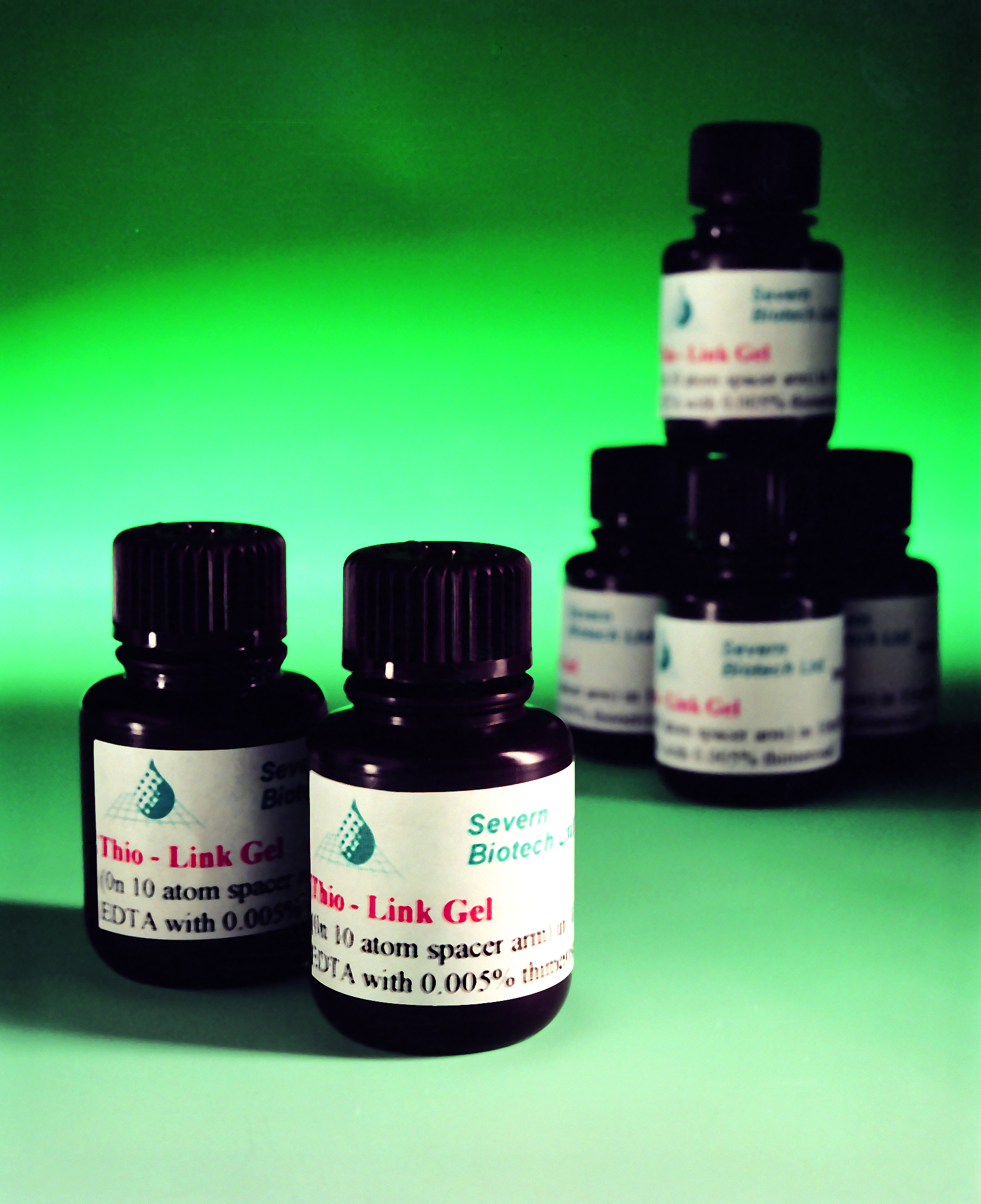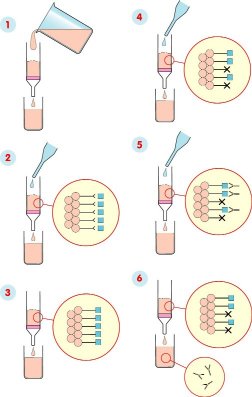 Description:
For linking Haptens/Peptides/Immunogens (also called ligands) to produce Affinity Columns for the direct purification of antisera.  Thio Link Geltm is an activated support that reacts and specifically binds to sulphydryl (thiol) groups on proteins and peptides.
The -S-S- bonds in immunoglobulin antibodies (e.g IgG) can be reduced with dithiothreitol (DTT), 2-mercaptoethanol or 2-mercaptoethylamine to form -SH groups that will bind directly to the column.  This does not affect the heavy or light chains of the immunoglobulin molecule and binds the antibody irreversibly to the column.
It is also ideal for immobilising peptides via a cysteine Sulphydryl group. The gel can then be used to affinity purify the corresponding anti-peptide antibody.
Thio-Link Geltm conains a 12-atom hydrophilic spacer arm to improve the accessibility of the binding sites to large proteins.  This increases its efficiency, because the linkermolecule is long enough to prevent any problems with steric hindrance, lodo-acetyl chemistry is used which is specific for free thiols and gives an irreversible linkage to the ligand molecule. It binds approximately 6mg cysteine per ml bed volume.
*NOT ALL PRICES ARE CORRECT. PLEASE CHECK WITH SEVERN BIOTECH SALES OFFICE PRIOR TO PURCHASE
+44 (0)1562 825286*