Hydrazide Gel Kit – Oxidising Agent (glycoproteins)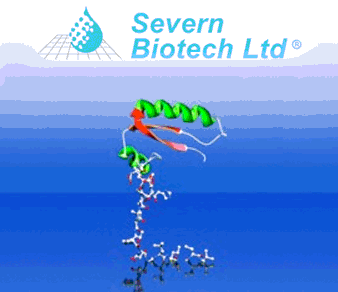 Description:
Hydrazide gel binds to sugar / carbohydrate groups found on the side chains of anti-bodies or Haptens.
Sodium Meta-periodate oxoidiser is used to oxidise sugar molecules on glyco-proteins prior to attachment to Hydrazide Gel . This reagent is used in an essential chemical conversion reaction to make Hydrazide gel bind the antibody or hapten in making the affinity column.
Supplied in 25g pack
*NOT ALL PRICES ARE CORRECT. PLEASE CHECK WITH SEVERN BIOTECH SALES OFFICE PRIOR TO PURCHASE
+44 (0)1562 825286*