Hanks Balanced Salts Solution 1X (Sterile)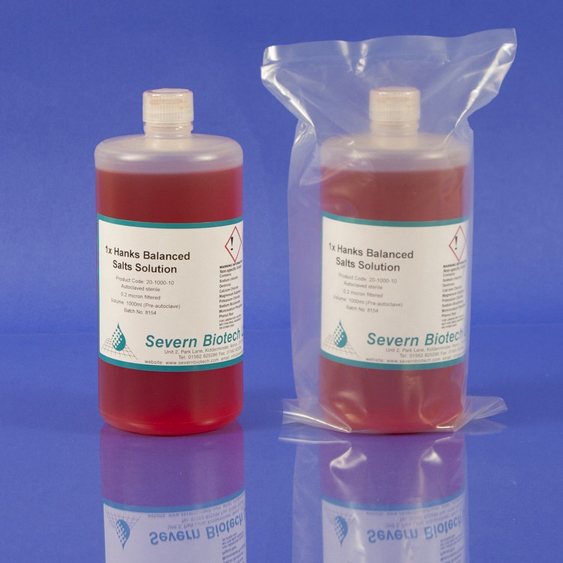 Description:
1x Hanks Balanced salts solution with phenol Red   (Ca and Mg free)

Typically, Hanks balanced slats solution HBSS is used as a buffer system  in cell culture media and aid in maintaining the optimum physiological pH (roughly 7.0-7.4) for cellular growth.

Hanks' Salts are mainly used in media that is exposed to atmospheric conditions as opposed to CO2 incubation or culture of anaerobic micro-organisms.

Performing the latter drastically exceeds the buffer capacity of Hanks'.

The essential function of a balanced salt solution is to maintain pH and osmotic balance as well as provide your cells with water and essential inorganic ions

Severn Biotech HBSS is manufactured in our ISO certified facilities..