Tris Glycine SDS 10X Powder Sachet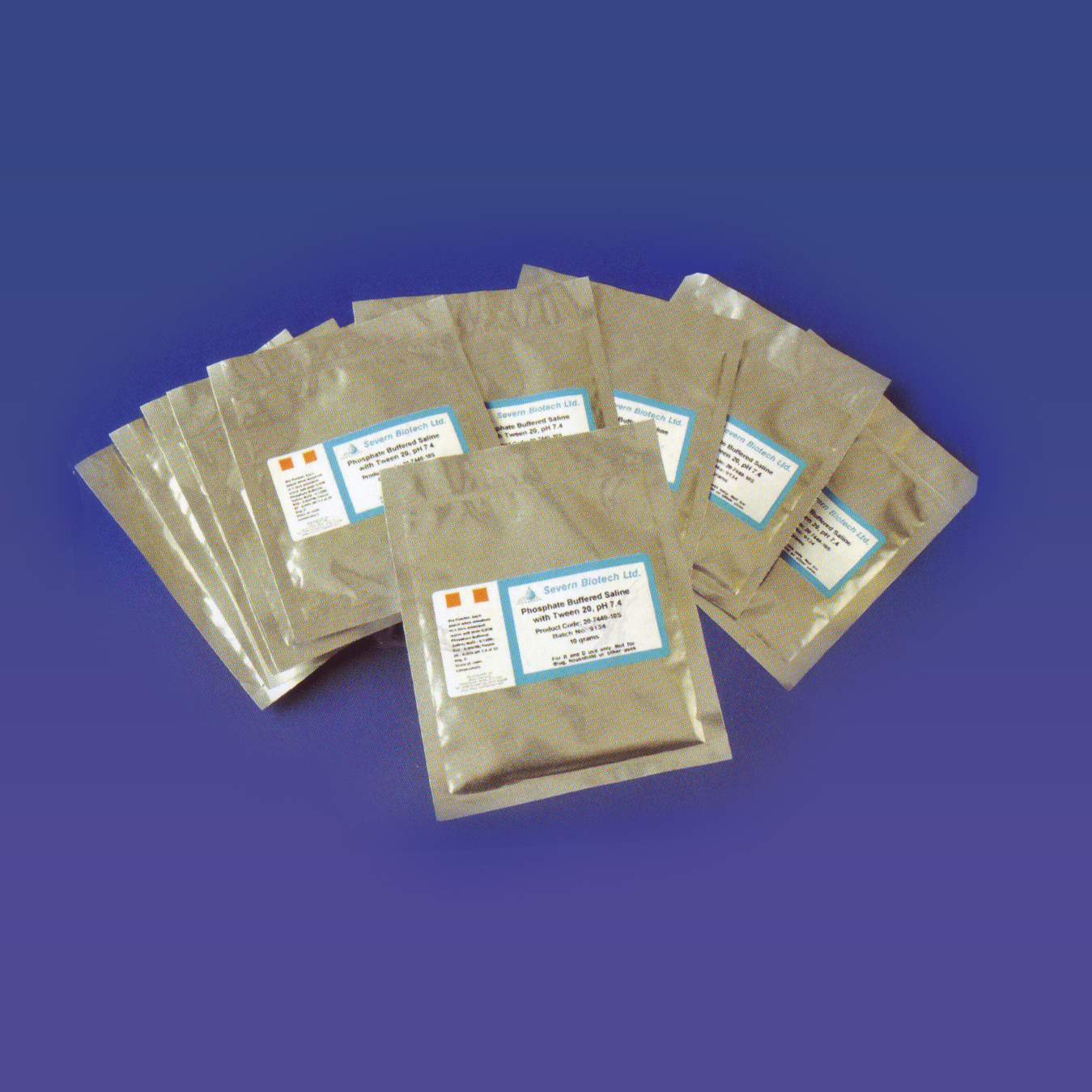 Description:
One sachet contains enough material to formulate 1litre of 10X Tris Glycine SDS (TGSDS) solution or 10 litres of 1x TG.SDS (working strength) solution.
Purity of components
Tris >99.9%
Glycine>99%
SDS >99%
DNase/ RNase /Proteinase :Non detected
Tris-Glycine SDS Running Buffer (1X) is formulated for separation of proteins, in their denatured state, for use with Tris-Glycine gels.
The sachet is a convenient and quick method for preparing the correct formulation of buffer.
Also used as ELISA Plate wash buffer.
Working strength solution.
Each pack provides the correct amount of material to make 1L of 10X concentrate that can be diluted to a 1X working strength solution containing 25mM Tris, 192mM Glycine 0.1% SDS.