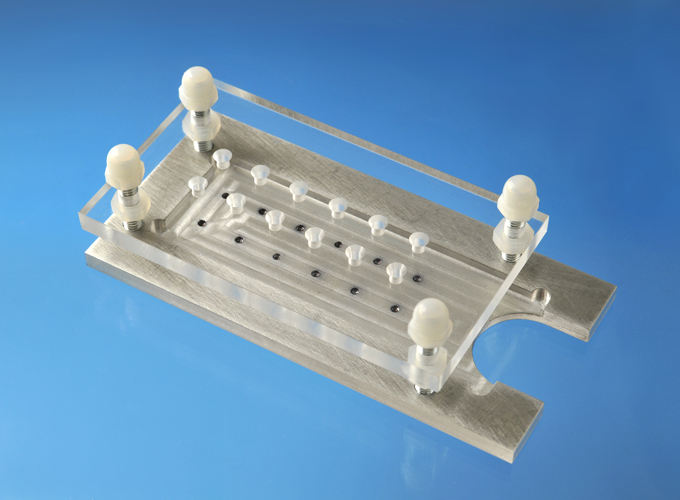 Description:
The Spotting Guide (SG-01) is a microscope slide holder, which sits horizontally on the lab bench. It is designed to hold one microscope slide in a fixed position to enable the guide to be adjusted above the slide. Samples can then be pipetted accurately onto the slide, using the guide.

The height above the slide can then be adjusted to accommodate different pipette tip lengths.

It is ideal to hold slides whilst working as the weight of the holder stops the slide moving around.

Developed  for cell biology, microbiology, comet assay and other applications.