About Us
Introduction

Severn Biotech is an independent British manufacturer founded in October 1989 by Andrew Smart, BSc (Hons) MSc, M.IoD.
Severn Biotech Ltd started by making oligo-nucleotide probes and primers for PCR and gene sequencing, supplying workers in the field of chromosome walking and genetic testing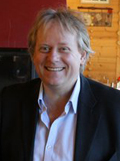 The company quickly diversified and created a laboratory reagents division specialising in the manufacture of liquid acrylamides buffers and electrophoresis materials used in Molecular Biology laboratories.
In 1993 Severn Biotech moved into to Peptide Chemistry as the demand for custom peptide molecules started to grow .This became more mainstream as the need to create polyclonal antibodies and epitope mapping increased.
Severn Biotech has continued to "organically" grow over the last 33 years and now manufactures a wealth of different laboratory materials.
The present catalogue now lists over 400 chemical products which are highlighted in different categories.

Personnel

Severn Biotech Ltd staff  are highly qualified and motivated individuals with BSc (Hons), MSc or PhD degree qualifications in chemistry, biochemistry and life sciences. They bring a wealth of experience and know how developed in Peptide Synthesis , Production chemistry and other related areas.
Manufacturing

All products are manufactured to exact formulations and standards. We have well-equipped laboratories, for research, development, production, quality assurance and manufacturing support.
Severn Biotech provide bespoke reagents, OEM manufacturing, own label and branded products.
Speciality kits of reagents are also available. We also pride ourselves by working closely with major pharmaceutical and diagnostics companies to ensure products are supplied to exact standards required for FDA approved firms.
Research and Development
R & D has been assisted by a Dti SMART Award in 2001 and an EU FP6 award in 2007-2009

Severn Biotech has previously investigated COMET assay techniques as part of the COMICS consortium led by Professor Andrew Collins at Oslo University.
Quality Assurance
Severn Biotech is ISO 9000:2015 registered, Citation ISO Certified and externally audited for quality purposes. We employ highly experienced chemists/Bio-chemists to formulate, manufacture and approve batches of materials used in our processes.
Severn Biotech continues to manufacture bespoke Peptide and Oligo-nucleotide molecules for use in research laboratories. Having expertise in chemical synthesis, HPLC, MS purification and the conjugation of bio-molecules and reporter labels. (see Peptide and oligonucleotide synthesis for further information).
Please click here to view our ISO 9001 certificate.
Packaging
All pack sizes and packaging are historically based on customer requirements. Custom packaging and labelling is available with bespoke pack sizes and OEM label manufacturing.
Delivery
All goods are delivered by courier, for next day delivery, unless long distance within the UK does not permit. In such cases two days carriage applies. Large items and orders will be delivered by pallet on a two-day service by freight forwarders. Export items outside the UK are delivered by road or airfreight depending on cost expediency and nature of the product.