Tissue Culture Grade Water (H2O)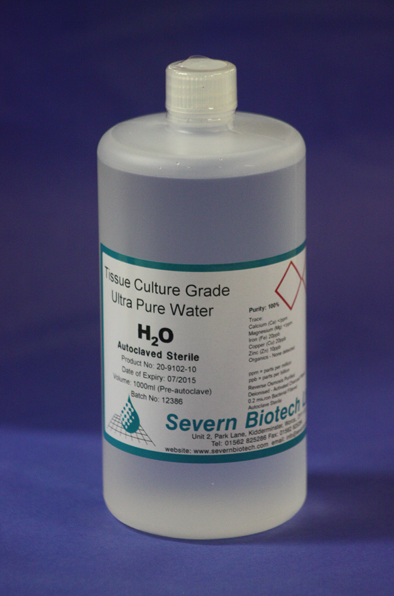 Description:
Tissue Culture Grade water is Highly Purified and LAL tested  EU<0.25EU/ml Endotoxin Units and suitable for Tissue Culture purposes. It is Sterile Filtered and Autoclaved Sterile. Microbiology Tested CFU=0,Wfi. 18MOhms Resistivity.
The 10 litre product is available in a large re-useable carbouy which is ideal for future storage of alternative liquids after use.  Please contact us for more information.
CAS 7732-18-5